Estados Unidos y Cuba iniciarán conversaciones para normalizar sus relaciones diplomáticas rotas desde enero de 1961, y en los próximos meses Washington abrirá embajada en La Habana. Así lo anunció el presidente estadounidense Barack Obama y el cubano, Raúl Castro, simultáneamente desde Washington y La Habana respectivamente.
«Hoy, Estados Unidos cambia su relación con el pueblo de Cuba… ponemos fin a un enfoque desactualizado que durante décadas ha fracasado en hacer avanzar nuestros intereses, y en cambio, comenzaremos a normalizar las relaciones entre nuestros dos países», dijo Obama.
Horas antes, el estadounidense Alan Gross y un agente de la CIA preso en Cuba desde hace 20 años fueron liberados en La Habana. A cambio, Estados Unidos liberó a tres espías cubanos, que estaban presos en Estados Unidos.
"Está claro que las décadas de aislamiento de Cuba por parte de EE.UU. no han conseguido nuestro perdurable objetivo de promover el surgimiento de una Cuba estable, próspera y democrática", dijo la Casa Blanca en una hoja informativa titulada "Un nuevo rumbo para Cuba".
Obama anunció cambios el restablecimiento de las relaciones diplomáticas entre los dos países, cooperación en temas como migración, operaciones antidrogas, protección medioambiental y tráfico de personas.
"Hoy, al tomar estas medidas, hacemos un llamamiento a Cuba para que desencadene el potencial de 11 millones de cubanos poniendo punto final a las innecesarias restricciones impuestas en sus actividades políticas, sociales y económicas", dice la Casa Blanca en su información.
"Con ese mismo espíritu, no debemos permitir que las sanciones de EE. UU. impongan una carga aún mayor a los ciudadanos cubanos a los que estamos intentando ayudar", agrega el comunicado.
El senador republicano por la Florida, Marco Rubio, dijo a la agencia Associated Press que "esto no hará absolutamente nada para apoyar los derechos humanos y la democracia en Cuba".
En cambio, Rubio –cuyos padres emigraron a Estados Unidos luego de la revolución en la isla—piensa que el cambio de política "potencialmente servirá para proveer el impulso económico que el régimen de Castro necesita" para quedarse en el poder "por muchas generaciones". Voa
A HISTORIC MOMENT FOR CUBA AND USA
President Barack Obama announced Wednesday plans to normalize diplomatic relations with Cuba and ease economic restrictions on the nation, a policy shift he called the end of an «outdated approach» to U.S.-Cuban relations that, «for decades, has failed to advance our interests.»
Obama said the U.S. will move towards re-opening its embassy in the communist nation and allow some travel and trade that had been banned under a decades-long embargo instated during the Kennedy administration.
«Through these changes we intend to create more opportunities for the American and Cuban people, and begin a new chapter among the nations of the Americas,» he said.
READ: Obama announces historic overhaul of relations
Speaking at the same time as Obama from his own country, Cuban President Raul Castro lauded the move.
«This expression by President Barack Obama deserves the respect and recognition by all the people and I want to thank and recognize support from the Vatican and especially from Pope Francis for the improvement of relations between Cuba and the United States,» he said.
Obama's announcement comes as both nations have released political prisoners in a show of goodwill, with American Alan Gross headed home on «humanitarian» grounds from Cuba early Wednesday morning. In a separate swap, a U.S. intelligence source held for 20 years was released in exchange for three jailed Cuban spies.
Obama said he and Castro spoke Tuesday in a phone call that lasted about an hour and reflected the first communication at the presidential level with Cuba since the Cuban revolution.
But some Republicans are warning the move will only strengthen the Castro regime in Cuba, which has long been accused of human rights abuses and is listed by the State Department as a state sponsor of terrorism.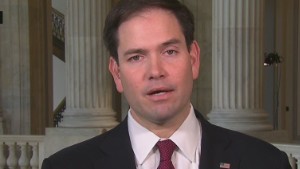 Rubio: Cuban leaders are incompetent
Secretary of State John Kerry has been instructed to review Cuba's place on the State Sponsors of Terrorism list, potentially paving the the way a lift on certain economic and political sanctions.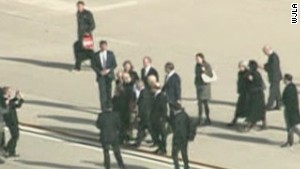 Alan Gross back on U.S. soil
Wednesday's announcement that the U.S. will move toward restoring diplomatic ties with Cuba will also make it easier for Americans to travel to Cuba and do business with the Cuban people by extending general licenses, officials said. While the more liberal travel restrictions won't allow for tourism, they will permit greater American travel to the island.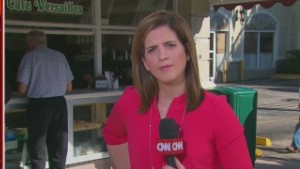 Cuban-Americans in Miami testy
While only Congress can formally overturn the five decades-long embargo, the White House has some authorities to liberalize trade and travel to the island.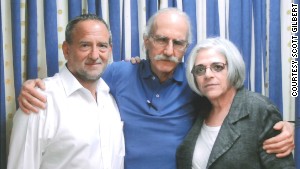 Richardson: Prisoner release is 'huge'
In an effort to boost the nascent Cuban private sector, the President will also allow expanded commercial sales and exports of goods and services to Cuba, particularly building materials for entrepreneurs and private residences, and allow greater business training, as well as permit greater communications hardware and services to go to the island.
Other announced changes permit U.S. and Cuban banks to build relationships and travelers to use credit and debit cards. U.S. travelers will be allowed to import up to $400 worth of goods from Cuba, including $100 in alcohol and tobacco — even Cuban cigars. Remittances by Americans to their families back in Cuba will also be increased to approximately $2,000 per quarter.
Senior administration officials and Cuba observers have said recent reforms on the island and changing attitudes in the United States have created an opening for improved relations. U.S. and Cuban officials say Washington and Havana in recent months have increased official technical-level contacts on a variety of issues.
While the release of Gross drew widespread bipartisan praise, Republican lawmakers on Wednesday criticized the overall move to thaw relations as ill-advised.
Sen. Marco Rubio, R-Florida, called the easing of economic restrictions «inexplicable» in a statement.
RELATED: Five reasons why the Cuba deal happened
«Appeasing the Castro brothers will only cause other tyrants from Caracas to Tehran to Pyongyang to see that they can take advantage of President Obama's naiveté during his final two years in office. As a result, America will be less safe as a result of the President's change in policy,» he said.
Rubio promised that as incoming chairman of the Senate Foreign Relations Committee's Western Hemisphere subcommittee he'll «make every effort to block this dangerous and desperate attempt by the President to burnish his legacy at the Cuban people's [sic] expense.»
Administration officials, however, stressed the moves were not being undertaken to prop up the Castro regime, but rather to encourage further reforms on the island.
«None of this is seen as a reward. All of this is seen as a way of promoting change in Cuba because everything we have done in the past has demonstrably failed,» another senior administration official said. «This is not the U.S. government saying Cuba has gotten so much better. It is still an authoritarian state and we still have profound differences with this government.»
«But if we hope for change with Cuba, we must try for a different approach. And we believe that considerably more engagement with the Cuban people and the Cuban government is the way to do that,» the official said, adding that the United States «will not for a moment lessen our support for improvement in human rights.»
To that end, Cuba has agreed to release 53 political prisoners from a list of names provided by the United States. At least one of the prisoners has already been released. Havana has also agreed to permit significant access by its citizens to the Internet and allow the International Committee of the Red Cross and United Nations human rights officials back on the island for the first time in years.
Talks between the U.S. and Cuba have been ongoing since June of 2013 and were facilitated by the Canadians and the Vatican in brokering the deal. Pope Francis — the first pope from Latin America — encouraged Obama in a letter and in their meeting this year to renew talks with Cuba on pursuing a closer relationship.
READ: 'I'm free': American Alan Gross' emotional return from Cuba
For a President who took office promising to engage Cuba, the move could help shape Obama's foreign policy legacy.
«We are charting a new course toward Cuba,» a senior administration official said. «The President understood the time was right to attempt a new approach, both because of the beginnings of changes in Cuba and because of the impediment this was causing for our regional policy.»
Sen. Jeff Flake, R-Ariz., and Rep. Chris Van Hollen, Gross' Maryland congressman, traveled on the plane with Alan Gross and his wife, Judy, according to government officials.
The group of members left at 4 a.m. ET Wednesday from Washington for Cuba.
Gross was arrested after traveling under a program under the U.S. Agency for International Development to deliver satellite phones and other communications equipment to the island's small Jewish population.
Cuban officials charged he was trying to foment a «Cuban Spring.» In 2011, he was convicted and sentenced to 15 years in prison for attempting to set up an Internet network for Cuban dissidents «to promote destabilizing activities and subvert constitutional order.»
Gross' lawyer, Scott Gilbert, told CNN last month the years of confinement have taken their toll on his client. Gross has lost more than 100 pounds and is losing his teeth. His hips are so weak that he can barely walk and he has lost vision in one eye. He has also undertaken hunger strikes and threatened to take his own life.
With Gross' health in decline, a bipartisan group of 66 senators wrote Obama a letter in November 2013 urging him to «act expeditiously to take whatever steps are in the national interest to obtain [Gross's] release.»
The three Cubans released as a part of the deal belonged the so-called Cuban Five, a quintet of Cuban intelligence officers convicted in 2001 for espionage. They were part of what was called the Wasp Network, which collected intelligence on prominent Cuban-American exile leaders and U.S. military bases.
The leader of the five, Gerardo Hernandez, was linked to the February 1996 downing of the two civilian planes operated by the U.S.-based dissident group Brothers to the Rescue, in which four men died. He is serving a two life sentences. Luis Medina, also known as Ramon Labanino; and Antonio Guerrero have just a few years left on their sentences.
The remaining two — Rene Gonzalez and Fernando Gonzalez — were released after serving most of their 15-year sentences and have already returned to Cuba, where they were hailed as heroes. CNN